People
PhD Candidate, Department of History, Stanford University; Sessional Lecturer, Department of History, University of British Columbia
Ian Beacock is a historian of modern Europe and Germany. His current research investigates the relationship between emotions and democracy in the Weimar Republic (1918–1933).
Visiting IT Coordinator, IT Department, Berlin Social Science Center (WZB)
Stefan Bickel is a visiting scholar from the IT Department of Berlin Social Science Center (WZB). He is currently working in security information and event management (SIEM).
Affiliated Faculty, Associate Professor and School of Law Associate Dean, Graduate Studies and Professional Programs
Ljiljana Biukovic is an international law scholar whose research focuses on trade and investment issues of international economic integration and on the impact of international trade law on national regulatory governance.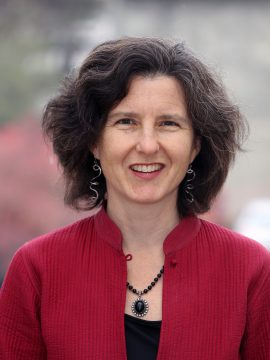 Affiliated Faculty, Professor of Anthropology
Alexia Bloch is a cultural anthropologist whose research focuses on mobility and immobility, with particular emphasis on gender, families, and citizenship in contemporary Eurasia.
Master's Student, International Relations and Sociology, John F. Kennedy Institute at Freie Universität Berlin; Visiting International Research Student at the Institute for European Studies, University of British Columbia
David Bosse's research examines the influence of transnational environmental advocacy networks on recent Canadian foreign policy. He is interested in international relations theory, Canadian politics, foreign and security policies, international climate politics, interest groups, and norms research.
Director, Associate Professor of Slavic Studies
Katherine Bowers is a specialist in nineteenth-century Russian literature and culture whose research focuses on narrative, genre, and imagined geography.
Doctoral Fellow, Department of Political Science
Matt Byrne's research focusses on partisanship, identity, attitudes, and political behaviour.
Affiliated Faculty, Assistant Professor of French, Hispanic and Italian Studies
Anna Casas Aguilar is a literary and cultural studies scholar, and her research explores the intimate connections between gender, nationalism, and regionalism in modern Spanish and Catalan literature and visual culture.
Doctoral Fellow, Department of Political Science
Camille Desmares' interests include immigration and asylum politics, immigrants and refugees' integration processes, identity politics, discourses of exclusion in the media and the exploration of non-state centered approaches to diversity accommodation.