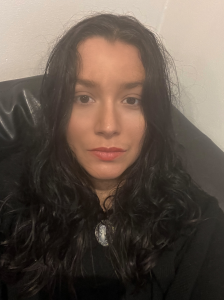 Monday, March 13th at 1pm PT.
This event will be held virtually.
Register here
Engaging Transylvania – "Between Exoticism and Colonialism: Historicising Transylvania in Bram Stoker's Dracula"
Abstract:
Bram Stoker's Dracula has sealed the land of Transylvania in the popular collective imagination as a realm of mystery: a quaint and secluded mountainous region, where Jonathan Harker discovers the existence of the supernatural. While Stoker's orientalism, and in particular his use of the Eastern European space to frame 'the Other' has been noted, the historical and socio-political parallels with Stoker's native Ireland have remained unexplored. Yet beyond the dramatic Gothic aesthetics in the novel, Transylvania is, as this paper will demonstrate, a space through which Stoker can filter through many of his concerns related to his own hybrid Anglo-Irish identity, as well as opening up the possibility of religious exploration unhindered by the constraints of doctrine. Detailing Transylvania's historical ethnic and religious tensions, as well as its history of penal laws against ethnic Romanians, this talk demonstrates how Stoker's fictionalisation of the land is rooted in a real, historical colonial struggle which parallels Ireland's own, thus fashioning Transylvania as a fertile locus for Stoker's Gothic anxieties.
Bio:
Madeline Potter is an associate postdoctoral fellow at the University of York, and a visiting fellow at EHU19. Her work explores the intersections between literature and theology in Gothic literature, primarily in the nineteenth century. Her first academic monograph, Theological Monsters: Religion and Irish Gothic, is forthcoming with University of Wales Press, and she is also writing her first trade book, The Roma: A Travelling History, which will be published by Penguin's Bodley Head in the UK, and Harper Collins in the USA.